In loving memory of Stewie
We met Stewie Dog, the beloved Shih Tzu of Jan and Paul several years ago and right from the start knew he was pretty special,a real quirky little dog. He would greet us with a song, some days so loud and, sorry Stewie, so off key, I thought the neighbours would come running thinking he was being hurt. He made up his own mind on where he wanted to walk each morning and if I changed direction he would just sit down and refuse to budge until he got his own way.
Recently Jan and Paul went on an overseas holiday and as Stewie hadn't been too well we decided to bring him home to stay with us so we could keep a better eye on him. It was lovely really getting to know him and his funny ways…mad, frantic running while fast asleep, burying his bone only to dig it up 10 minutes later and stare at it in horror as it was covered in ants and lifting his little leg up so high when he peed he'd fall over.He certainly made us laugh.Stewie wasn't a sit on your lap and cuddle you sort of dog but he was always by your side. Unfortunately during his stay with us old age and his health problems came to a head.Although he was in pain, medication can only do so much, he was always up for a walk and a game.
On their return Jan and Paul spent a great week with Stewie Dog at his beloved beach home, spoiling him with all his favourite food and treats and then made that unbearably sad decision..to say good bye.Stewie was part of Jan, Paul and their sons lives for some 14 years and more recently keeping their grandchildren entertained.
We will all miss him terribly but have wonderful memories that we will keep forever.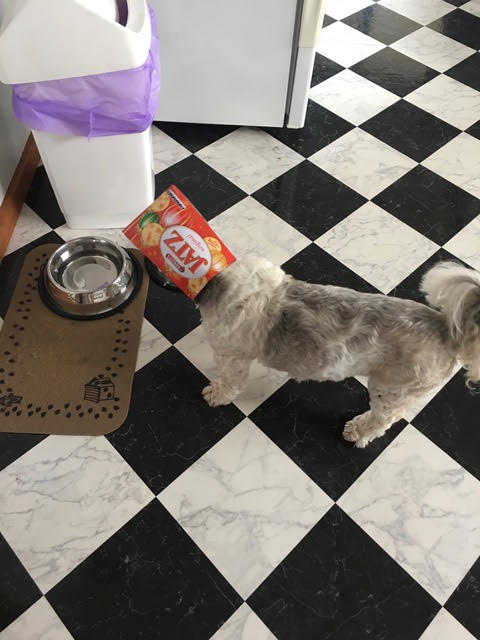 Jill - Cisco and Cino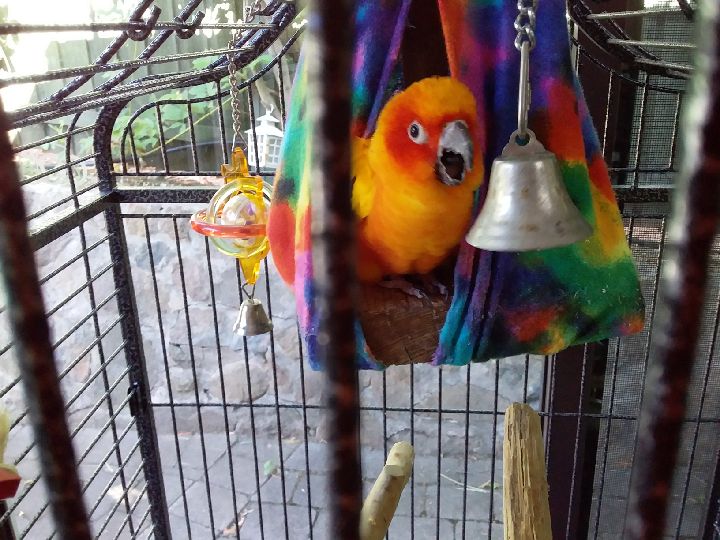 We have been regular, and extremely happy, clients of All Animal Minding Service for many years.  Jenny and Laurie are terrific with looking after our two parrots, Cisco and Cino, when we are away, and have ably covered absences ranging from a short weekend through to several weeks at a time. 
The parrots are extremely well looked after, and are always very happy and chirpy when we get home.  It gives us major peace of mind to know that they are being cared for so well when we are away!  We would absolutely recommend Jenny and Laurie to anyone looking for care for their pet.
Adrian - Pig and Squirty
Jenny and Laurie have been caring for Pig and Squirty on a regular basis for the past three years. They provide a level of care for our girls that you would only expect from family. They have always been flexible and accommodating and they have stepped in to help when we've needed them most. Pig and Squirty love their time with Jenny and Laurie and for this we will be forever grateful. Thank you both so much!
Rachael and Damon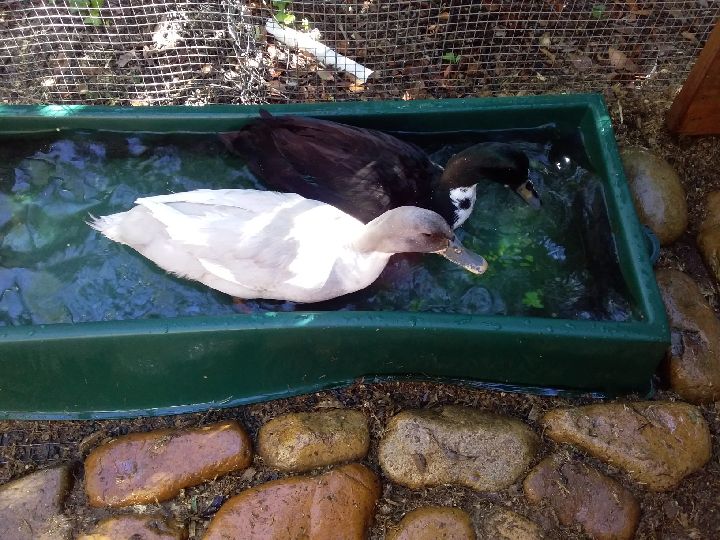 We have ten pet ducks and three chickens that need minding when we go away. Jenny and Laurie have been doing this for us for some years now and their high level of care always gives us peace of mind. Our ducks in particular are quite a bit of work as their swimming water needs to be changed daily, and we have a somewhat complex system for doing this.
Jenny and Laurie do it exactly the way we want it and nothing is ever too tricky or hard for them. They are very skilled, experienced and compassionate minders. They are also great communicators who respond really quickly to any request. We are so grateful for their fantastic service. 
Janet - Frank
I have relied on Jenny and Laurie to help me with my cat Frank for the past few years, firstly when I traveled with work and now when I travel in retirement.   I know when they visit Frank she will get much more than just being feed, she will get brushed, cuddled and totally cared for.   Jenny and Laurie are reliable and trustworthy and I find it reassuring that they will keep an eye on my property and let me know if anything is amiss.  I highly recommend them.
Carmen and Brett - Mr Pixel
I cannot say enough about the outstanding standard of care Jenny and Laurie provides for our much loved fur baby – Mr Pixel, a 13 years old cat. Jenny and Laurie are a delight to deal with and they always put our minds and hearts at ease by constantly providing text messages  and pictures with Mr Pixel while we are away. We have been using Jenny and Laurie for the last 7 years and we cannot fault them.
Jenny and Laurie are genuine animal lovers. They always take their time during their visits to play and cuddle Mr Pixel and they also like to have a chat to with Mr Pixel. Mr Pixel is a very shy cat that is very "strangers adverse", however, he knows Jenny and Laurie's car noise and he always greets them at the door. Thanks to Jenny and Laurie we come home to a very happy cat. We love love love that we have the ability to go away without worrying about our fur child.
Rachael - Oscar
All Animal Minding Service is wonderful. Oscar our family cat always gets well looked after. The team always sends a message and let us know how he is doing. They have always assisted and accommodated our short notice bookings when having to travel for family emergencies or if I have forgotten to book him in. Would highly recommend the team to look after any of our animals 
Serena - Darcey
Wow, all I can say is Jenny and Laurie are very special people and Darcey my cat loves them. They come and visit her every weekday while I'm at work and sometimes if I have a late evening, they also drop in at around 6.30pm to have a play and to feed her. I would love to be home with Darcey all the time but with work and other commitments I can't be. When I am not at home I know that she is being loved and looked after by professionals who know exactly what they're doing.
As a first-time cat owner, I was and still am, constantly asking both Jenny and Laurie what I should do if I'm worried about anything at all to do with Darcey. I guess, as a first-time cat mum, I can be neurotic and they always put my mind at ease. They also built me a cat run outside for her to play in, which she absolutely adores and she will love even more now that the weather is getting warmer. I cannot recommend these guys enough and I feel very blessed that Darcey and I found them. Thank you so much for everything you do for us Jenny and Laurie.
Willow
I would have no hesitation in recommending Jenny and Laurie! They are reliable, quick to respond and have regularly helped us out, even at last minute, looking after our cat Jetty during weekends away. Jetty is always well looked after and I especially appreciate the notes left on our return, which detail their visits (and any mischief our cat has gotten up to while away). Many thanks Jenny and Laurie!
John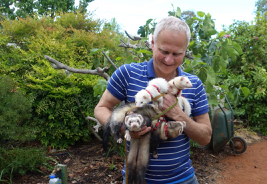 Laurie and Jenny have looked after our cat and little gang of 4 (ferrets) - not the easiest of pets - and it was great to find someone with an affinity for both types of animal. All were given cuddles, plenty of attention and looked as healthy and happy as ever on my return home. The ferrets were even given little runs outside of the enclosure.